Our services: diagnostics
Diagnostics: MRI scans and standing spinal X-rays
After an initial consultation with Professor Ishaque, diagnostic tests are usually recommended so he can clearly see the shape of your spine and identify any abnormalities like spinal cysts or even spinal fractures as the cause of your back pain and/or leg pain.
Due to our close working relationship with our diagnostics partner Heath Lodge, we are usually able to offer patients an appointment for these diagnostic tests to be performed within a 3-4 days of their consultation with Professor Ishaque.
Results are usually sent to us within 2-3 days of the test, and your followup consultation appointment to discuss the results can be booked in advance.
I pay close attention to the biomechanics of the spine, so I usually order a standing X-ray to be performed at the time of the MRI. Things can be hidden in an MRI that an X-ray will pick up and when you stand up, the spine can do something very different under the influence of gravity, so it's important to conduct both diagnostic tests in order to get a full picture.
Professor Mushtaque Ishaque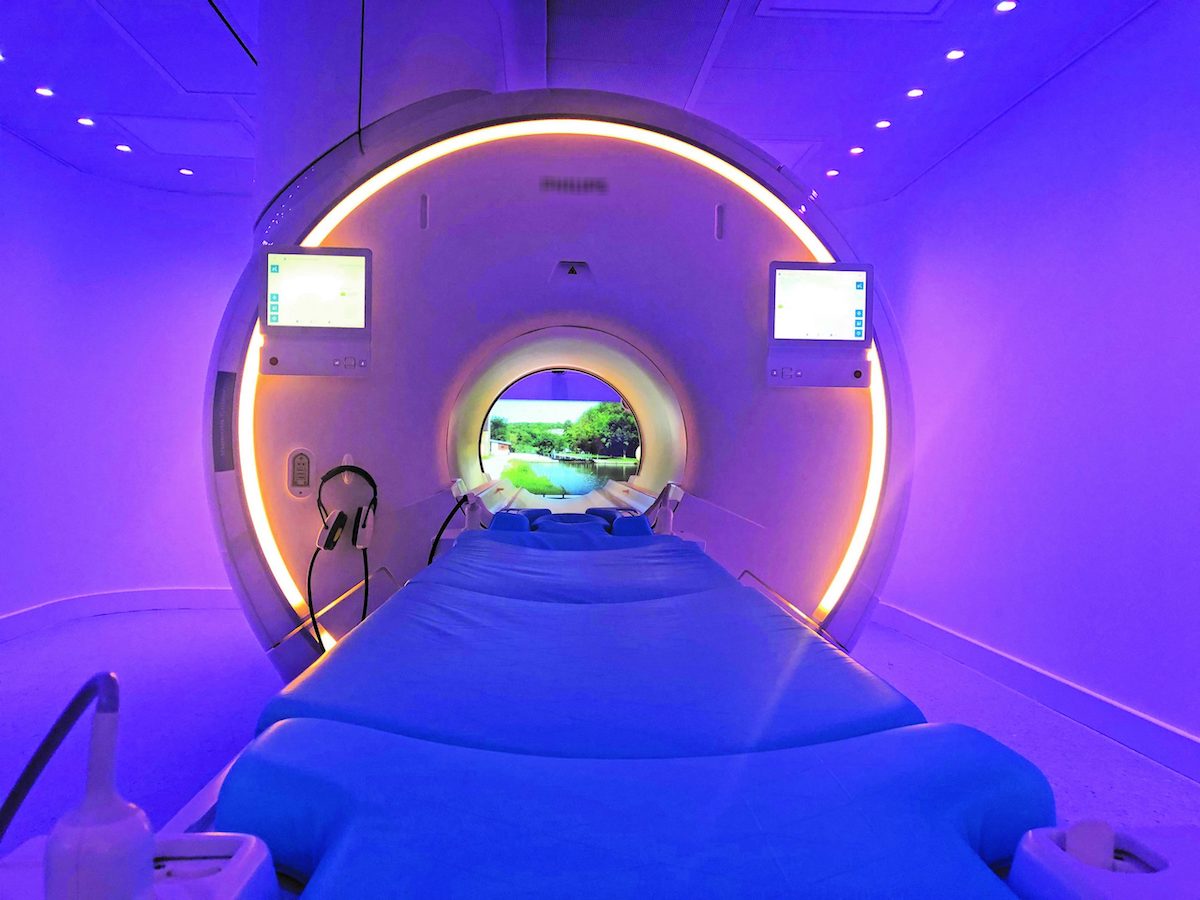 The MRI scanner at Heath Lodge
What happens next?
The next step would be for Professor Ishaque to review your diagnostic results during a follow up consulation when he will formulate a treatment plan with you. This may range from physiotherapy to spinal injections, depending the diagnostic results and his experience in treating cases such as yours.